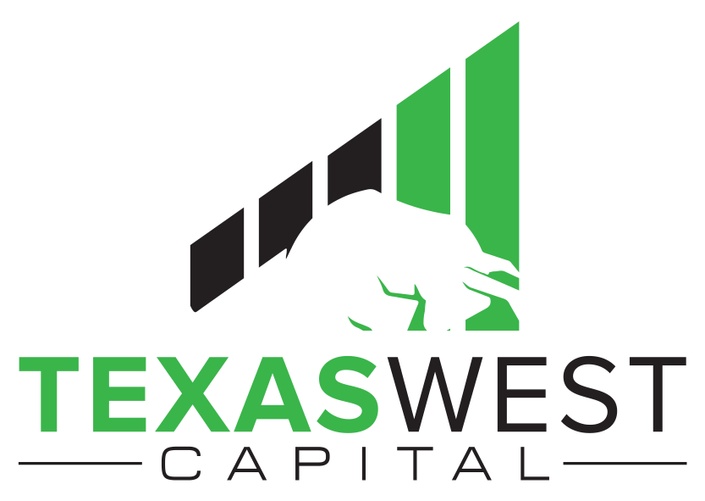 TexasWest Capital's Market Trader Course
Learn how and why the cryptocurrency market moves like it does and how to profit
Here are just a few dated and timestamped comments from students during the live streams recently:

7/27/2018
Tom A 6 hours ago Highlighted comment
Got my forth trade perfectly Chris, well I was 30 euros and 37 cents off but not trying to get the absolute top or bottom it just worked out great. Your course is amazing and I haven't even had the time to start delving in too deep yet. Thanks for todays T.A. keep up the good work my friend?

7/27/2018
11:05 PM WeWily Gypsie - I enrolled last night... the first module is a great model for your mindset ! Something that I will return to..... to keep on track!

8/6/2018
10:51 PM Blake Smith - Hey Chris, signed up for your course and am really enjoying it. Looking forward to more info on Wycoff and Elliott Wave theory. Really enjoy the way your explaining things.

8/9/2018
10:42 AM Tommy S - @boomboombert I thought the same, but my profit has been alot more consistant after taking the course.

8/28/2018
11:57 AM - James MI can tell you balance is up since I have been following @TexasWest Capital and the Discord group. 24 hour TWC
12:00 PM - James [email protected] T Chris is online for us here 4 hours a day. Then I have support from Texas West Capital (TWC) Discord group as well 24 hours a day Best crypto investment I have made
12:10 PM - Bill stokoe - buy the course - - it costs nothing because putting all the elements into practice produces profit - FACT the discord group is awesome and the telegram group too. CHris & Scott are awesome too

8/29/2018
10:16 PM Leopold Bloom - The course is amazing. The discord group is priceless. Best place to confirm the things you learn.

8/30/2018
10:57 PM Richard Taylor Jr - Joined the course today and so happy that I did!

8/31
11:32 AM Bill stokoe - I have said it before - will say it again - @TexasWest Capital is THE best TA on YT. - The training is worth every dollar and actually costs nothing as it gives tools to make profit - FACT -
Are you tired of being sold some "system" that "guarantees" you profits only to have it leave you poorer for trusting in the easy way out? Are you finally ready to learn how and why the market actually works the way it does? Trading isn't rocket science, but it does take some effort on your part to understand what's going on. Wealth accumulation is the only road to true freedom in this world because it allows you to come and go as you please. Financial markets trading is the skill that can get you there, so take a few minutes to read below:

Many new investors have been lured into crypto because of the volatility which creates the potential for exceptional returns but they do not understand that with trading/investing there are no guarantees, only possibilities. Also, many new investors do not understand the importance of having a mentor who can add tremendous value by helping them to navigate and understand these complex and volatile markets as well as offering their expertise and guidance, so that they can make sense of what is going on in the market, why it's happening, and what to expect.

Many people hold the belief that as soon as the U.S. government started QE after the financial collapse of 2008 that things would become much worse and I think you would agree that this has already happened. We can liken this to putting band aids on the financial balloon to create artificially inflated markets that necessarily must correct with the hope that by doing so the public is enticed into trusting that the financial markets are stable. It does seem that this has already arrived.

I am an occasional ICO advisor, but only when the project is something that I believe has real potential. I have spent the past 23 years successfully trading in traditional financial markets (stocks, options, and FOREX) as well as the cryptocurrency market. My education began with a BIS in finance, economics, and philosophy, and concluded with Masters degrees in applied economic psychology and homeland security (where I focused on governmental decision-making), and a law degree where I specialized in corporate, tax, and emerging technology law. I am, first and foremost, a trader but many people you may see online on Twitter, Facebook, or Tradingview are not traders nor do they have any real world experience in financial markets, yet they provide "analysis" for the cryptocurrency market.
This can be extremely dangerous for unassuming novice traders, especially since most of these individuals hide behind fake names so there is no personal ownership of the content they produce which means there is no recourse if they're wrong. They simply take the position of "Oh well" because they hide behind their anonymity. We trade effectively and therefore do not have to rely on pumps or followers to dump our holdings on.

In addition to our free daily live YouTube broadcast, we also offer two services: 1) education and 2) a access to our private research and trading group. Our education series is unlike any other training you may have seen anywhere else. We don't just explain what the indicators are; we actually show you how to use them most effectively, and we start with the easiest way to make money trading in today's financial markets. After the first few videos alone, our subscribers already know more than most retail traders in the cryptocurrency market today. But we continue to add more advanced modules so our students never fall behind. Coming soon are Wyckoff Method, Elliott Wave Theory, Supply/Demand Zones and Liquidity Pools, as well as effective Point and Figure charting.

Our goal is to train competent, successful traders because there are way too many people out there looking to just take money from people by offering "signals" and "pump and dumps" where the only truly consistently successful individuals are those who provide the service. As such, we also answer questions our subscribers have. You aren't just left out there to apply these concepts on your own.
So what can you expect? Our education service is our YouTube analysis on steroids and will provide you with permanent access to our current educational videos and all future educational content that we create, as well as access to our interactive Website as soon as it is launched which will provide as much crypto market information in one place as can possibly be pulled together. This includes cryptocurrency coin information, news, market updates, etc, so that our subscribers don't have to scour the Web in order to keep up with what's important.
We accept traditional forms of payment including debit/credit cards through Stripe, our credit card processor, as well as Bitcoin through Coinbase, our cryptocurrency-to-fiat processor. A one time investment of $499 gets you all of this and anything else we can think of including as time goes by! We are currently asking ourselves what we can add to provide more bang for our students' buck.
As the old adage goes, "Teach a man to fish and he will never go hungry." We have learned that there is a financial point that individuals become invested in what they are doing and this price point has proven to be it. If you choose to continue with our charting service after the complimentary access, you will even receive a significant discount due to already having purchased our educational service. Again, our goal is to train effective, successful traders, and our charting service is another set of eyes that traders can utilize to help them find the opportunities that they may be interested in taking advantage of as well as see how these opportunities present themselves utilizing the material we provide.
If you have not yet subscribed to our YouTube channel (youtube.com/texaswestcapital) please make sure you do so that you know when we provide Bitcoin market updates. Also, be sure you're following us on Twitter and StockTwits @TXWestCapital, www.facebook.com/TexasWestCapital, and on Tradingview (search for TexasWest Capital). If you have decided to take the plunge, then you can sign up for our course today through this site! If you would rather pay via Bitcoin, then all you have to do is send Scott Melker an email at [email protected] letting him know and he will send you an invoice with payment instructions on it. Upon payment, you will be manually added to the course. I look forward to having you join us as we make our way through this volatile market!

Best regards,


Christopher Inks
CEO and Chief Strategy Officer
TexasWest Capital
TexasWestCapital.com
CryptoTraderEducation.com
___________________
Managing Partner and Chief Investment Officer
Vantage Crypto Assets, LLC
Your Instructor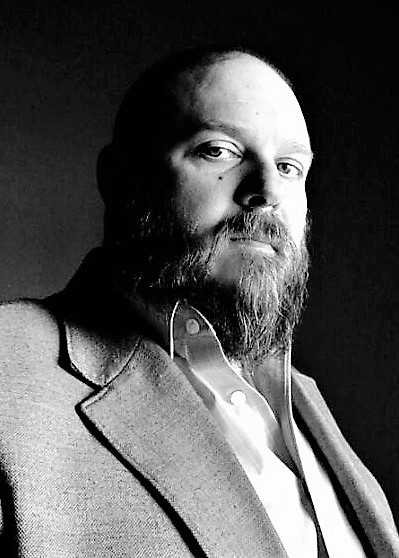 A serial entrepreneur and financial markets trader by profession, I am currently the Founder and CEO of TexasWest Capital, as well as Managing Partner at Vantage Crypto Assets, LLC and an occasional ICO advisor. With over 20 years of experience trading stocks, options, FOREX, and, now, crypto, I know what it takes to become and remain successful as a trader. My educational background is uniquely suited to the burgeoning crypto market as I hold an undergrad degree in finance, economics, and philosophy, two masters degrees in Applied Psychology and Homeland Security, as well as a law degree where I focused on corporate, tax, and emerging technology law.

Course Curriculum
How and why the market works like it does
Available in days
days after you enroll
Risk Management
Available in days
days after you enroll
Frequently Asked Questions
When does the course start and finish?
The course starts now and never ends! It is a completely self-paced online course - you decide when you start and when you finish.
How long do I have access to the course?
How does lifetime access sound? After enrolling, you have unlimited access to this course for as long as you like - across any and all devices you own.